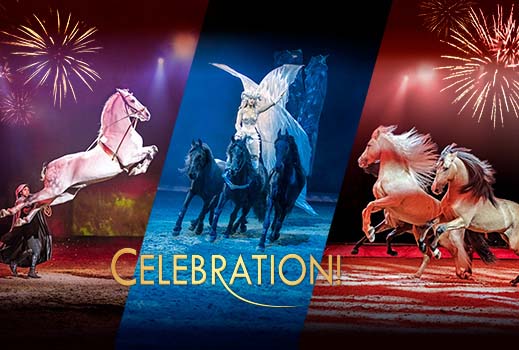 European Tour 2021/2022
CAVALLUNA - CELEBRATION!
Copenhagen | Royal Arena
CAVALLUNA is starting the next season with a new programme, inviting visitors of all ages to let themselves be amazed! Of course, Europe's most popular horse show will once again visit the Royal Arena in Copenhagen. Join us between 26. and 27. February 2022!
MORE ABOUT THE SHOW