Together through Thick and Thin
Dajana and Nicki Pfeifer are a sworn team both on and off stage: Dajana impressed as an artist in various shows at the tender age of six and soon her passion for horses was added. When she later met her husband Nicki at a show, it was clear that the two belonged together. Since then, they have been putting on shows together and showcasing their diverse talents and love for animals. Sometimes, for example, one of them can be seen nonchalantly walking around with two parrots on their shoulders...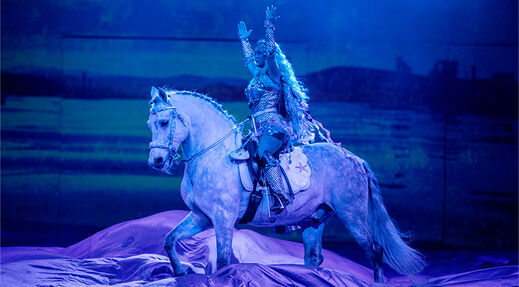 Love of Horses from Childhood
Dajana's motto for the careful training of her horses is: "Humans make the mistakes - the horses only reflect them" - and this very attitude can also be felt in the arena. With a lot of love and patience, she trains her horses up to high dressage levels and is always developing new ideas to showcase her horses in a creative way. Nicki, on the other hand, has always had a great passion for jousting and the Middle Ages, so it's no surprise that he now thrills his audience with spectacular fire acts and knife throwing.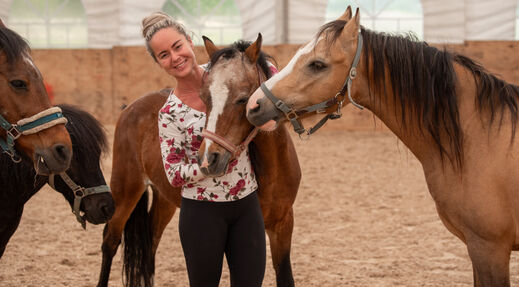 Team Pfeifer at CAVALLUNA
Dajana and Nicki Pfeifer are slowly but surely becoming favourites at CAVALLUNA, both for the audience but also for the team backstage. They are always in a good mood and ready to help anyone who needs it. Also, you can always count on their creativity to come up with incredible ideas for new scenes. Dajana's first appearance at CAVALLUNA was in the show "Legend of the Desert", where she enchanted everyone with her truly unique show act riding on a huge cloth as if on water.